APHRODITE INCARNATE
Aphrodite. The ancient Greek GODdess of beauty and love. Better known in the west
by the name given to her in Roman mythology; Venus.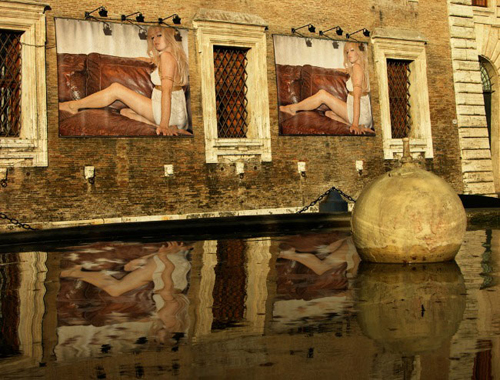 In ancient times, she was also considered the GODdess of art and creativity because of the power of Her beauty to inspire, and throughout the centuries great works had been created in her honor, including the world famous Greek statue "Aphrodite Bronze of Knidos"
and Botticelli's timeless masterpiece "Venus at Sea".
Now, once again, Venus/Aphrodite was becoming a focus of devotion and worship. Starting in Greece, then spreading to Italy and then throughout mediterranean Europe, GODdess worshipers were forming congegations and building temples. The inspiration for this new religious movement was the belief that GODdess Aphrodite had truly been reborn -
in the person of GODdess Valentine DeVille.
This belief seemed, to Her many devotees, to be the only possible explanation for GODdess Valentine's remarkably divine beauty and for the intense feelings of submission and devotion that all men experienced when they had the privilege to gaze upon Her image. And although GODdess Valentine Herself did not make that claim, at the same time She did nothing to dissuade the belief in the Her growing legions of worshipers that She WAS The GODdess Aphrodite incarnate.